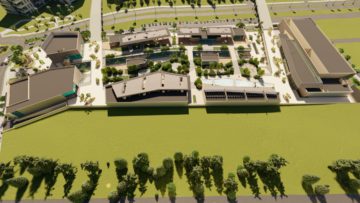 Open-air shopping
On 19 February 2021, BYMARO's teams began construction work on Le Carrousel in Rabat, which, when completed, will be Morocco's first ever open-air shopping centre!
The 71,000-m² building will feature 100 shops, offices, a gym, restaurants and bars, as well as a supermarket and a cinema.
Le Carrousel is also part of a larger project being led by the client Emirati IMKAN. A high-end residential complex, a four-star hotel and offices will also be built close to the shopping centre.