About us
Vision and Commitment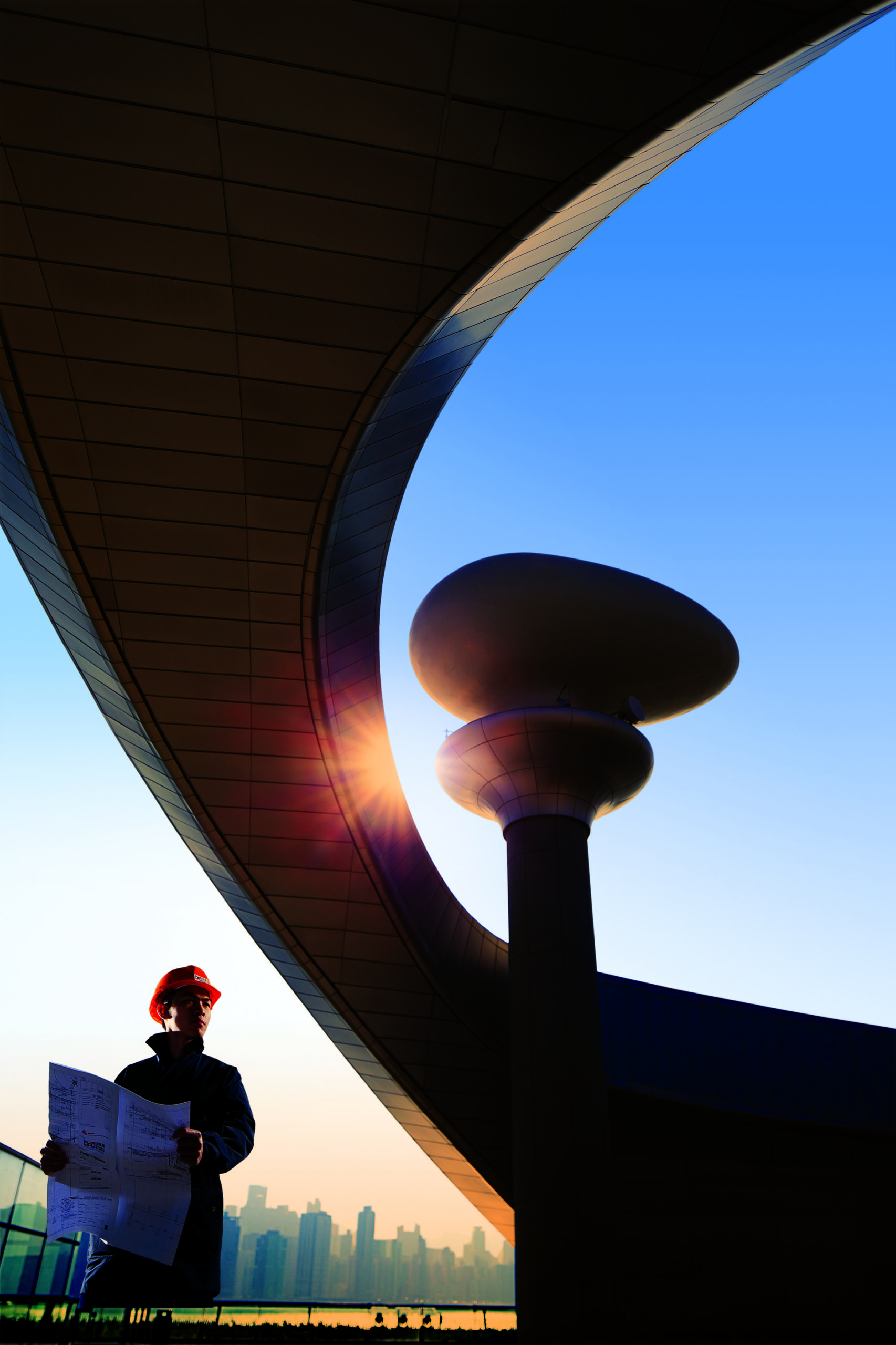 A global vision for our business
On all five continents, we aim at improving day to day life for all women and men, bringing them our 60 years long expertise in the construction industry.
We provide global, innovative and sustainable solutions through our involvement in the entire value chain of construction.
We combine a cross-company pool of experts who guarantee the best technical solutions to all our subsidiaries, with experienced local managers who have an in-depth understanding of the issues facing each of their clients. Our objective: bring the best tailor-made solution to every project, wherever the location, whatever the challenges.
Committed to build a better world
Innovation
Safety
Sustainable construction
Corporate social responsibility
Ethics & Compliance
Patronage & Sponsorship
We are pioneers. As such, our strategy is underpinned by a deep-seated belief that innovation must drive our business around the world, in all areas, so that we are always able to offer our clients the best solutions to meet their objectives.

We are constantly evolving to develop new and exciting construction methods for an ever changing competitive market. We imagine the world of tomorrow and we are ambitious to open new horizons together with our staff and our partners for the benefit of our clients, communities and the environment in which we operate.

We see innovation not only in our technical solutions but also recognize its added value in what we offer, our purchasing approach, our commercial strategy, our organization, how we project manage through to site management. This enables us to continue consolidating our efficient, flexible and creative development model in all the countries in which we work.

Wherever we operate, the health and safety of our staff are key priorities. We believe that the only way to accomplish a task is to do it safely while preserving the physical integrity of the men and women who participate in the realization of our projects. As a responsible company, we consider it as a moral duty and on absolute necessity. Our absolute aim is, and will always be, zero accidents.

The company has established a standard based on 12 rules, applicable to all staff around the world, for respecting and going beyond regulations in each country. These safety standards, based on best practices gathered from all our entities, are aimed at reaching a level of excellence shared by everyone. They cover issues such as the wearing of Personal Protection Equipment, hazard analysis and prohibition of the consumption of alcohol or drugs. These 12 fundamental actions are the cornerstone of our strategy.


Sustainable construction is a deeply-rooted philosophy and an integral component of our strategic development. We believe that it is our duty to offer an ambitious and concrete response to the challenges of sustainable development. We develop creative solutions to all our clients wishing to adopt a structured environmental approach. We are supported by an ambitious Research & Development policy, as well as the expertise of 50 staff who have obtained a specific international environmental standard accreditation (BREEAM, LEED, Green Mark, QSAS, Hong Kong BEAM).

In the construction phase, we adopt drastic measures in order to reduce the impact of our sites on the environment. Our objectives are to limit electricity and water consumption, the amount of waste produced and inconvenience to local residents (noise, dust). We also set up recycling systems and encourage initiatives that aim to reuse materials and sort waste.

Our entrepreneurial mission does not just end with construction. It extends to a consistent and growing resolve to play a responsible and ethically committed role in the life of communities with which the company is involved. For over 40 years, our teams have contributed to the economic development of the regions in which they work and consistently strive to support the local populations, expressing daily our cherished values: solidarity, education and improvement of the living environment.

We work on a daily basis to bring about concrete improvements in the living conditions of local populations. For instance: construction and renovation of social and cultural buildings, help for young people wishing to enter the workplace or school support for underprivileged children.

See the CSR Charter here : https://www.bouyguesdd.com/wp-content/uploads/2019/05/Bouygues_CSR_Charter_2019_en.pdf
Ethics and Compliance issues have been a priority for Bouygues Construction for over ten years. They contribute to the trust we inspire in our customers, employees, investors and shareholders, and our community of partners. This trust is underpinned by our code of conduct, adopted in 2006, and applied throughout the company to the very highest level and wherever we work.

Our Group's Code of Ethics calls upon every manager and every employee to respect a set of professional ethics that must guide their behaviour in all circumstances and in every country. Because sharing our rules is essential to the success of our Ethics & Compliance approach; awareness-raising, training and the commitment of our employees are vital.

See the code here : https://www.bouygues.com/wp-content/uploads/2019/04/2019-code-of-ethics.pdf

We encourage our business partners to adopt, if they have not already done so, and implement within their organization, a code of conduct to prevent, detect, investigate and remedy sanctionable practices such as corruption, collusive practices, fraudulent practices and coercive practices.

Finally, we invite anyone to report (anonymously or not) any ethical issue concerning us, including a violation of the law, of our Code of Ethics or of our CSR Charter, on the Bouygues SA group whistleblowing platform: https://alertegroupe.bouygues.com/Account/Login."
In 2021, Bouygues Bâtiment International supported the French association La Chaîne de l'Espoir. This in-kind sponsorship consisted in providing the association with management support and design specialists to assist la Chaîne de l'Espoir in designing and managing the rehabilitation works on the building housing the operating room at the Soavinandriana hospital in Tananarive, Madagascar