A
l
g
e
r
i
a
BRITISH EMBASSY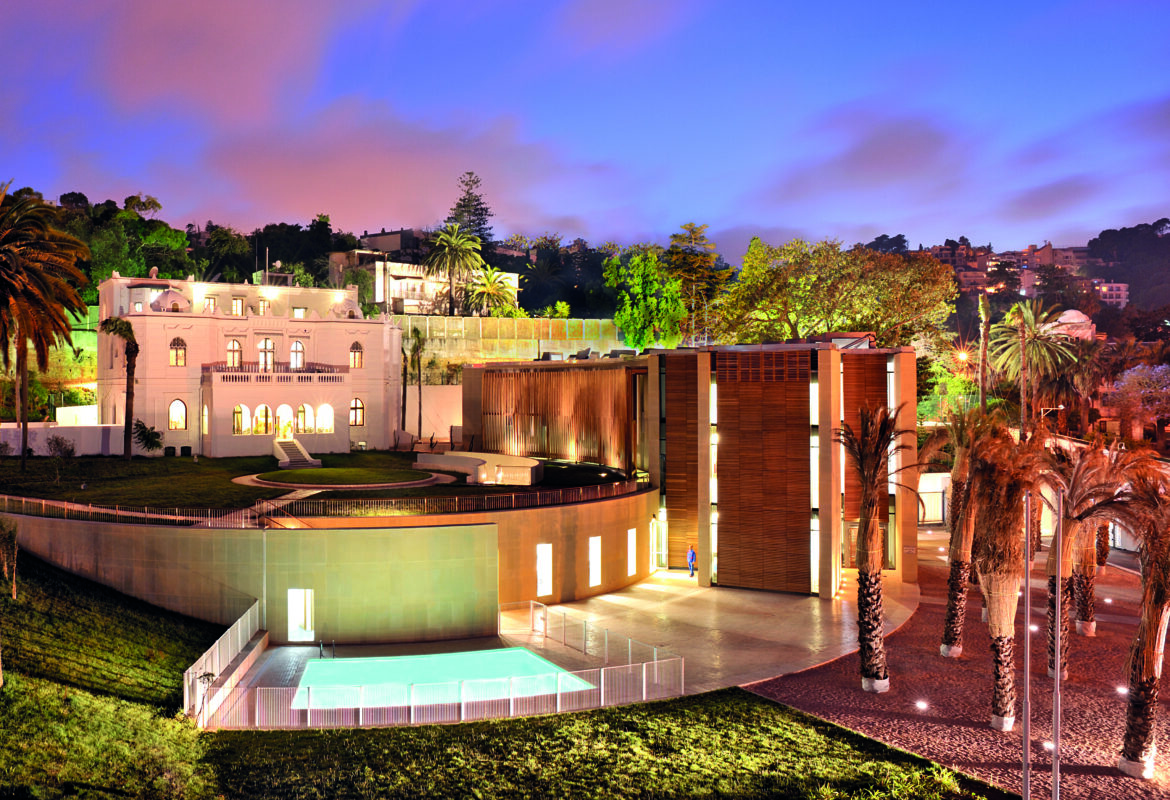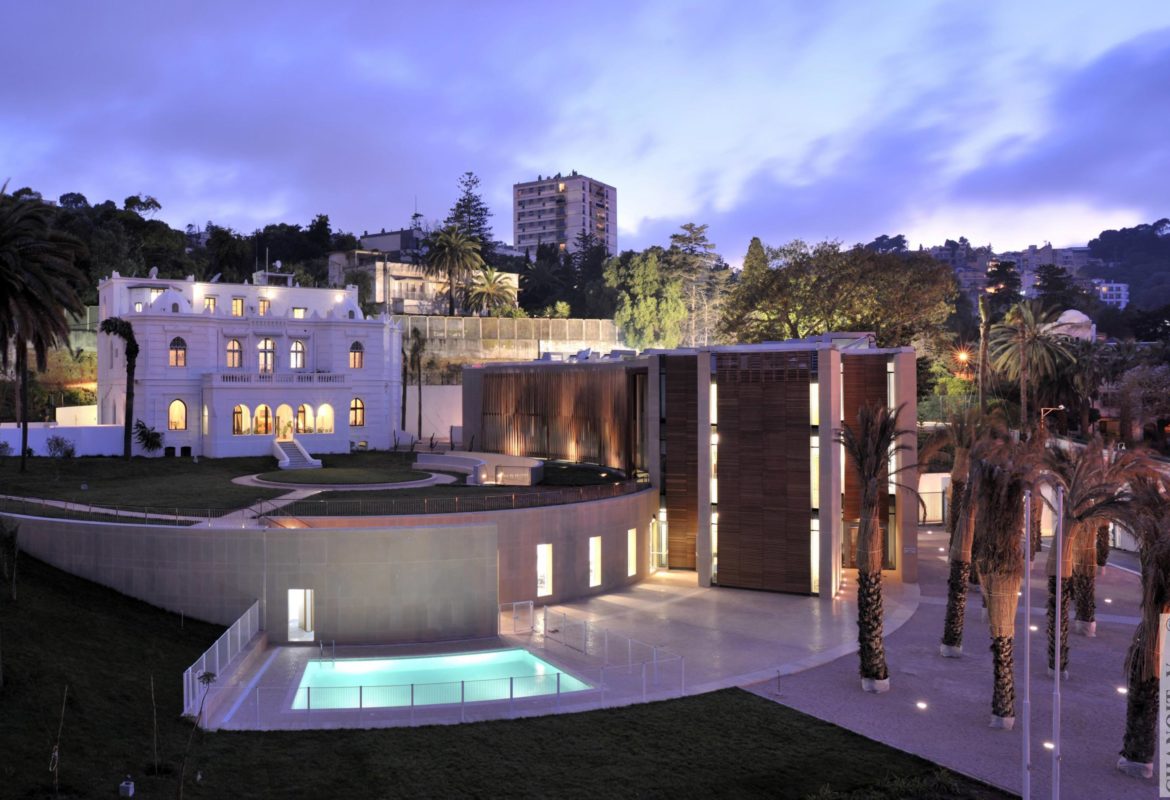 All projects
Delivery Date

May 2009

Client

Mace

Company

Bouygues UK

Architects

John McAslan & Partners

Certification

Breem

City

Algiers

Country

Algeria
Quintessentially British !
The Embassy provides consular assistance to British nationals and manages British government business with the Algerian government, and encourages business links between Britain and Algeria.
Inaugurated by HRH Prince Andrew, the Duke of York, the British Embassy in Algiers looks out over the deep blue of the Mediterranean. Its concentric circle architecture mirrors the sloping relief of this mainly residential district. Everything is curves and harmony: the walls built from architectural concrete, as well as the gardens, swimming pool and the precise layout of one hundred-year old palm trees – moved with the utmost care – preserving an unobstructed view across the bay. The modern construction blends astonishingly well into the site through the fluid equilibrium of its forms, its sandy hue and the understated elegance of the materials chosen. Erected in stacked strata at the foot of the Ambassador's neo-Moorish villa, it enhances the aristocratic charm.
After 20 years, Bouygues Bâtiment International made a distinguished return to Algeria with this project designed by architects John McAslan & Partners. This is the second British embassy it has built in North Africa, after Rabat.
Architect
John McAslan & Partners
2,400
Square meters of offices
2nd
British Ambassy in North Africa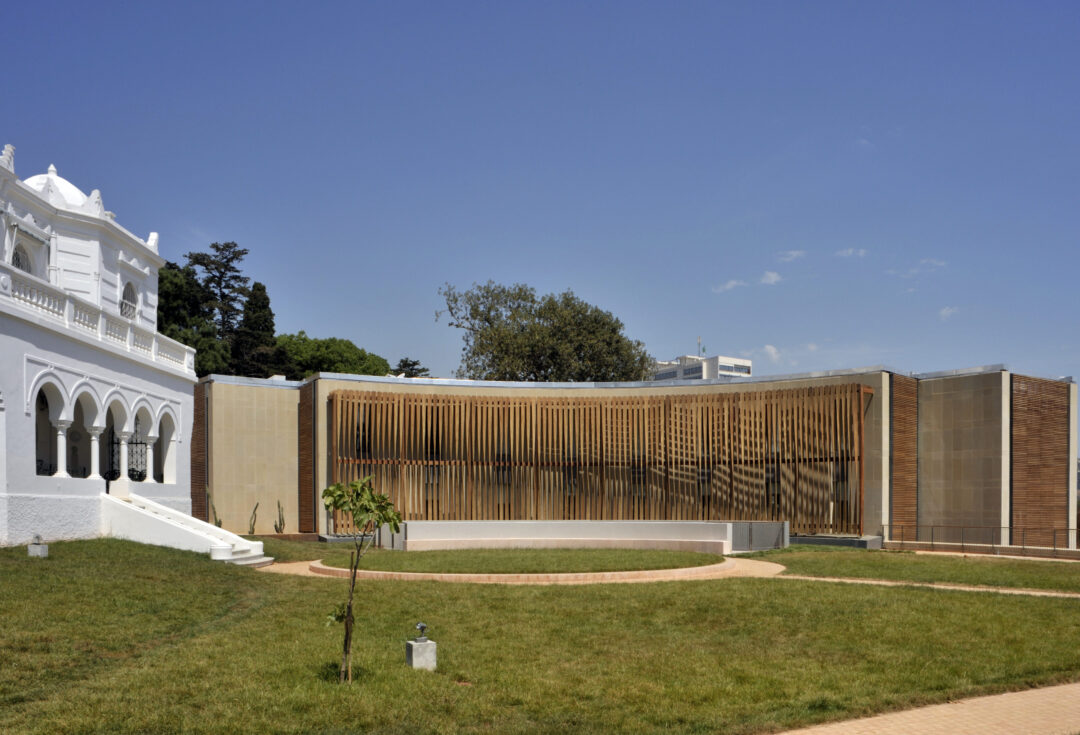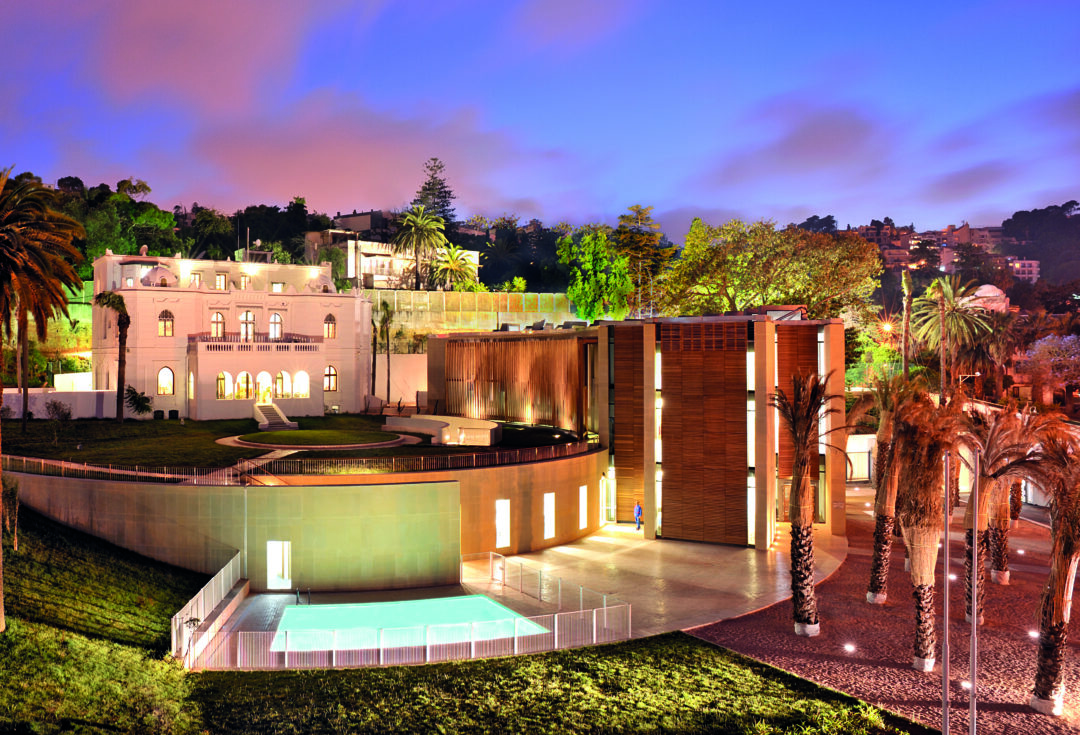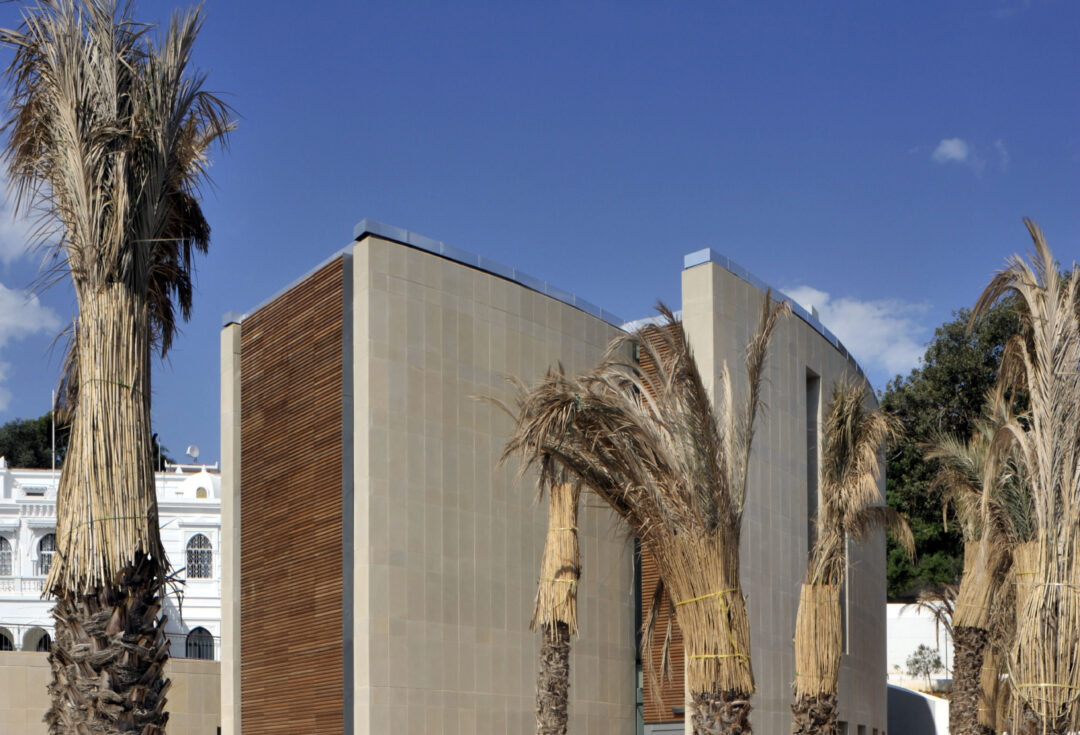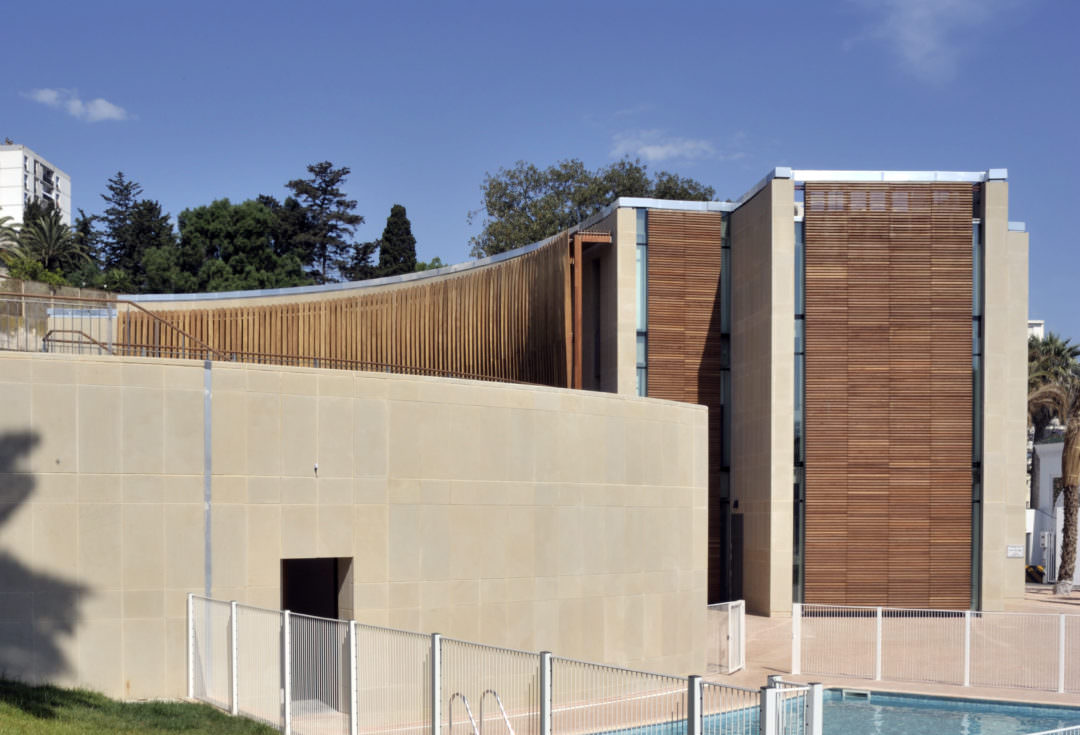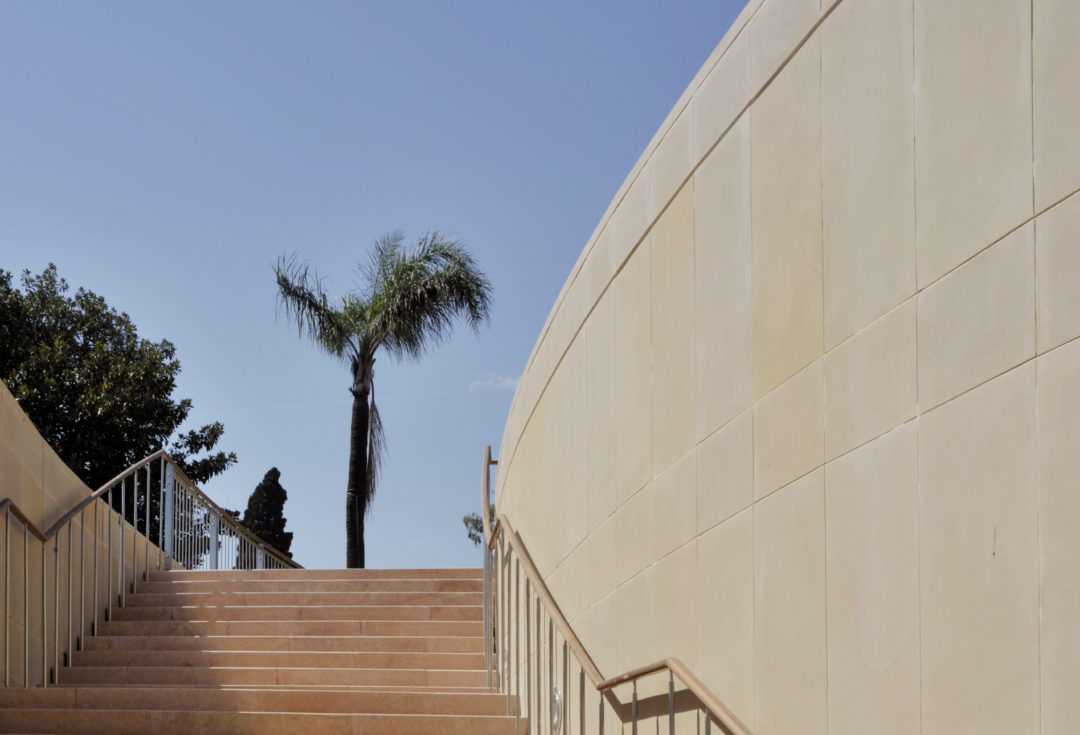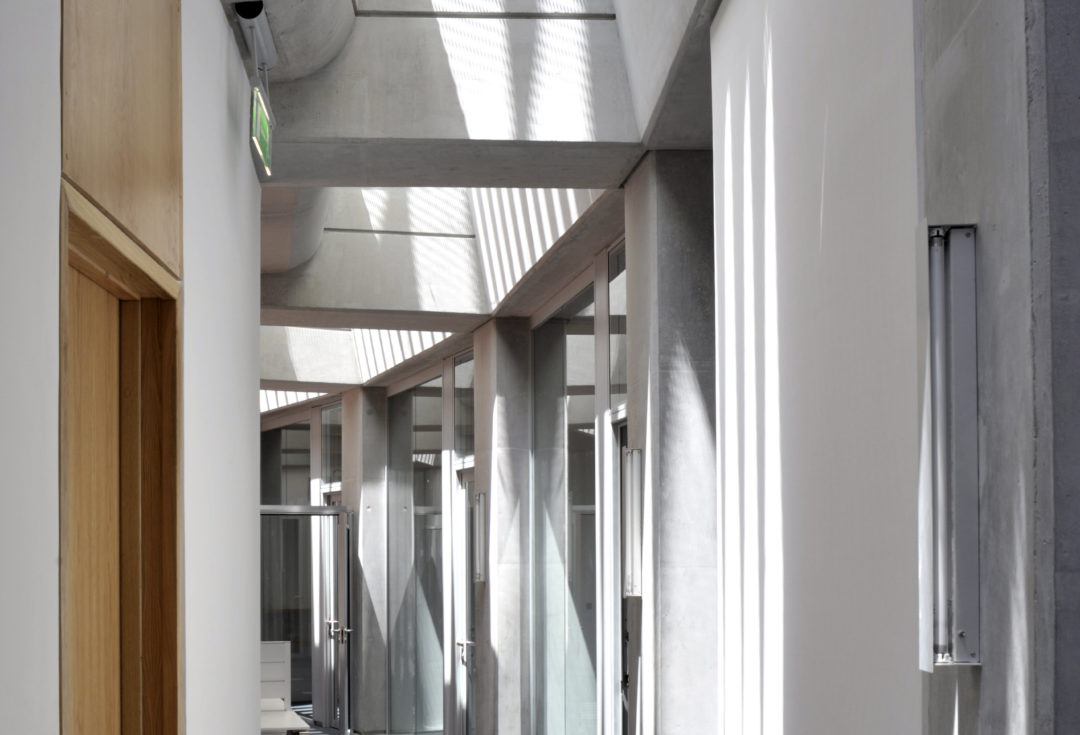 Special conditions
A construction site on edge. In April 2007 and then December 2008, four bombings shook Algiers, requiring governmental measures incompatible with the organisation of the site. With lorries only authorised to deliver in the evening, the architectonic concrete was poured at night! BYALGE then decided to set up a concrete plant on-site despite its small size.